We welcome potential new members to audition for the chorus at the beginning of weekly rehearsals for each concert set (in September, January, and late March).
2021 Season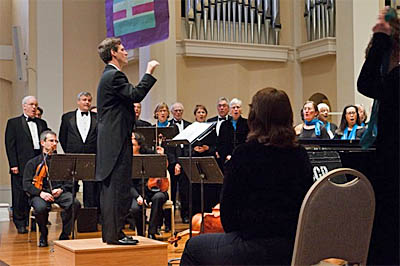 This season's programming remains a work in progress, due to the ongoing dislocation of all our lives brought on by COVID 19. As soon as possible, Chora Nova will return to live performances.
Finally! A new performance from Chora Nova
We've been champing at the bit for an entire year for a chance to sing for you again. It's finally happened!
With the help of modern electronic magic, we present to you our virtual performance of Gwyneth Walker's lovely song, "White Horses," with text by e. e. cummings.
–>