Underwrite an Instrument or Soloist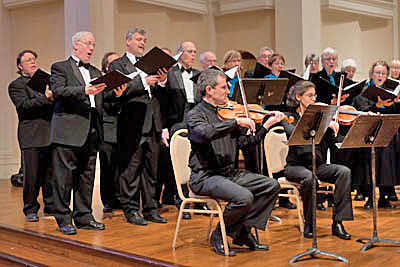 Do you have a passion for percussion? An obsession for oboes? Do violins make you weep? Or are you partial to singers (as we are)?
Join Chora Nova's Underwrite program and help bring exciting performances of rare or little-known works for chorus and orchestra to the Bay Area.
All sponsors are listed in the concert program.
For more information on underwriting: